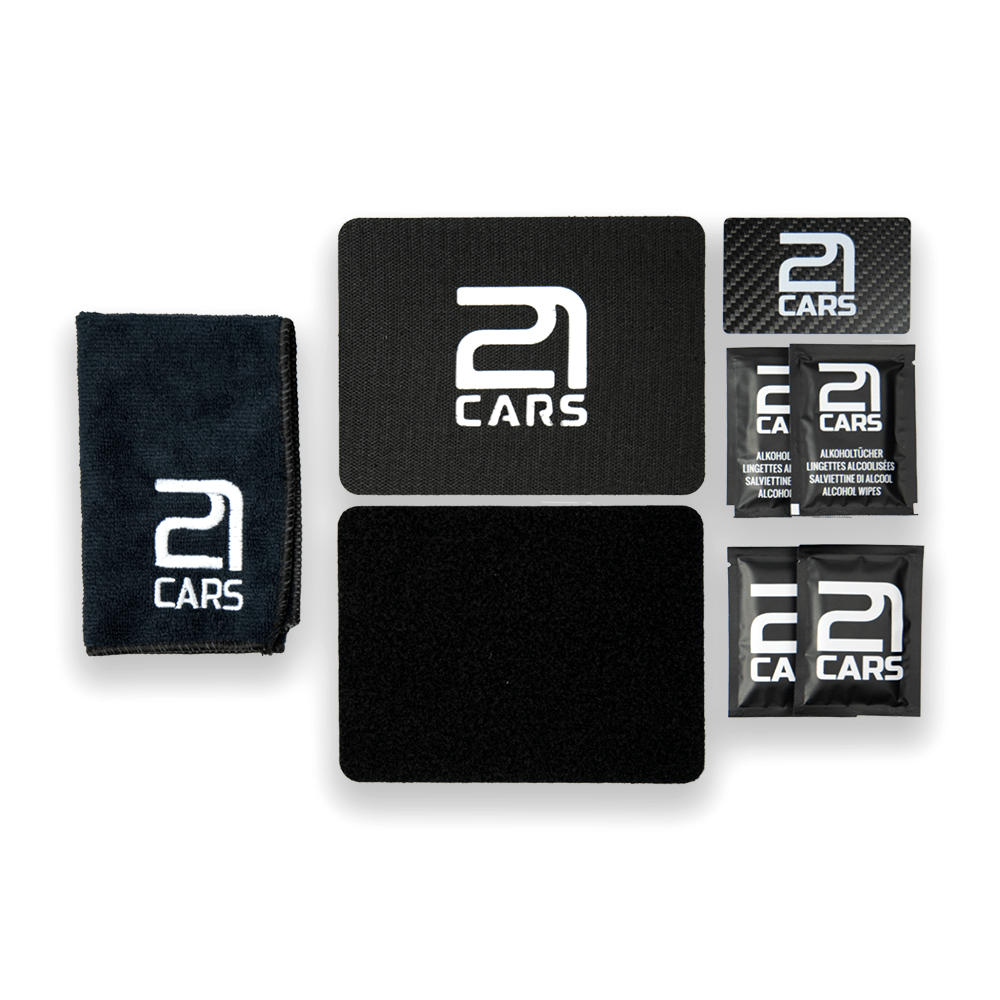 Velcro change plate license plate license plate holder | motorcycle
★ 1'300+ verifizierte 5 Sterne Bewertungen
❤ 20'000+ glückliche Kunden
---
Versandfertig innerhalb 24 Stunden.
Nicht zufrieden - einfach Produkt zurücksenden.
It couldn't be simpler.
✔ 1 set = 1 motorbike (rear)
✔ Plug and Play
✔ Resistant to car washes, UV rays and weather
✔ Firm hold even after being changed 1000 times
Universal Velcro license plate holder from 21Cars® offers you a aesthetic solution for all your vehicles without frame. Our self-adhesive high-performance Velcro tape can be installed in an instant . Thanks to our ultra-thin Velcro, hardly anything is visible. The 21Cars® Velcro holders ensure an extremely cool, clean look and offer secure and flat license plates - without protruding edges! The product is designed for all weather conditions and can withstand speeds of over 300km/h. Whether as a nice accessory or for daily super fast change from one motorbike to another without compromises.
Quality is important to us, so we offer you a lifetime guarantee on the parts!

Benefits
✔ super simple assembly
✔ extremely clean look without sharp edges
✔ temperature resistant from -30°C to +95 °C
✔ Suitable for car washes
✔ UV and weather-resistant
✔ extremely firm hold
✔ can only be released with a card (in the Scope of delivery included)
✔ durable
✔ no advertising visible
✔ Ordered today - delivered tomorrow!